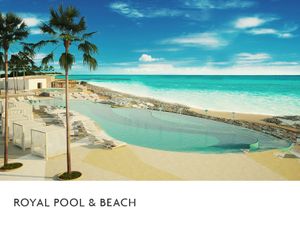 +
The Royal Suites Yucatan Hotel will be expanding from December 1st, 2017, to include 454 guestrooms. 108 of which will have private pools, a completely new beach experience featuring an adults-only Beach Club, 5 exclusive a la carte themed restaurants, including a "Dinner and a Show" restaurant that will host different types of shows, and a new Infinity Pool.
These improvements will provide guests with additional options that will make their stay that much more special.
The hotel will remain closed from July 1st till November 30th, 2017, while facilities are improved.