NEW HORIZONS
We export our hotel reservation software with an excellent management system. All the necessary consulting and training will be provided by our corporative IT department. We quickly adapt to changes and provide our partners with any modifications and adaptations they require.

AN INTEGRAL EMPLOYMENT PLATFORM
In Palladium Hotel Group we believe in talent. During the last several years we have invested heavily in the training and development of our executive management pool, ensuring that we now have the necessary skills in place to promote expansion to new market opportunities as they arise. We are now in a position to be able to offer skilled and experienced management professionals that can help you to develop and expand your business.
In 2016, we received and processed a total of 52,572 curriculum vitae from all over the world. We are growing steadily and purposefully. During the year, we interviewed 15,484 candidates, of whom 5,600 were hired. The average global workforce stood at 10,126 workers (4.1% more than in 2015). This year we also launched our very own international employment platform, with career information for applicants interested in employment opportunities within the group.
OUR EXECUTIVE DEVELOPMENT PROGRAMMES
For three consecutive years, our HR Department launched the Executive Development Programme and that will allows candidates and interns to develop their professional careers in Palladium Hotel Group's hotels and offices in the Americas and Europe. These programs seek to develop and improve management skills, strengthen leadership skills, exchange ideas between people from different backgrounds and experience, and improve knowledge of all departments that would greatly enhance future management abilities.
Also, we are currently selecting future hotel managers for Europe and the Americas within our strategic plan for expansion and growth in these regions.
DEVELOPMENT OF INTERNAL TALENT
We know for a fact that the exceptional team we have is the key factor to our success as a company. This is why we strongly encourage internal promotion by rewarding effort and talent; in 2016, 1,121 of our collaborators were promoted worldwide.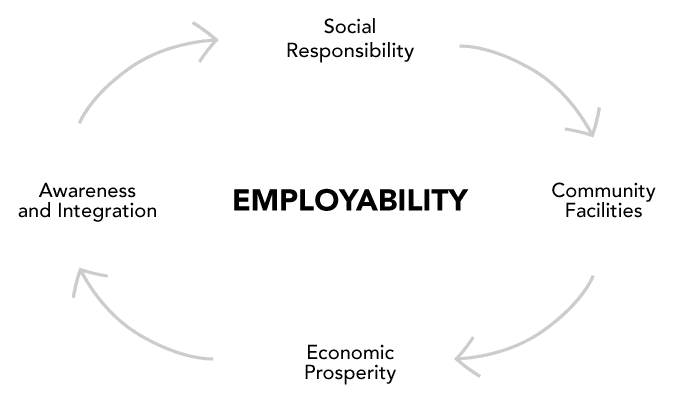 In all our Grand Palladium Hotels & Resorts we are committed to:


THE ECPAT CODE - ECPAT is a global network of organizations and individuals working to end and prevent commercial sexual exploitation of children; it provides care for victims and their families, with specific inter-institutional activities ranging from revising and adapting legislation to designing and running model programmes for intervention at the individual, family, and social levels.
CODE OF CONDUCT - We signed in all our destinations our commitment to child sexual exploitation prevention in the tourism sector.
ZERO ILLITERACY COMPANY RECOGNITION AWARDED BY CROC (The Revolutionary Confederation of Peasant Workers in Mexico) for completely reducing the numbers of its employees behind in grade.
A SUSTAINABLE APPROACH
TO RESPONSIBLE BUSINESS
Palladium Hotel Group strives to operate as efficiently as possible through a policy of sustainable tourism certifications to ensure the responsible management of resources in all our destinations. Protection of the environment has become one of the management priorities and all our hotels are fully committed to sustainable management policies, which range from energy efficiency measures to support programmes and collaboration with the local community, as well as other initiatives to raise awareness about the need to preserve the environment and promote social integration.
EARTHCHECK to reward our sustainability principles and responsible management in business operations in all our hotels in America.
TRAVELIFE - An international sustainability certification awarded by tour operators such as TUI, Thomson and Kuoni.
WE SAVE UP TO 38% OF WATER Water saving technology installed in taps, bathrooms, and irrigation system in all our hotels uses recycled water.
SOLAR ENERY USE The greatest photovoltaic power plant in Jamaica is at the Grand Palladium Lady Hamilton Resort & Spa.
WE CONSUME 30% LESS ELECTRICITY There are lowconsumption lights and sensors incorporated in almost all switches throughout our hotels.
SEA CORALS PROTECTION
We collaborate with the Authorities of Dominican Republic to preserve reefs and sea corals in Punta Cana.
LOOKING AFTER THE TURTLES
Situated within lush tropical gardens along a private white sand beach, this unique resort features a network of nature trails, a crocodile habitat, two green-houses, and eco-tours. There is also a beautiful lake with flamingoes where guests can relax and enjoy nature. The Kantenah Bay Turtle Camp at Grand Palladium Riviera Maya Resort & Spa features very effective programs for the preservation and protection of sea turtles.