Dinner

5:30 PM – 10:30 PM

Etiquette

For gentlemen, shirts or T-shirts with sleeves and long pants or formal bermuda are required in all a la carte restaurants.
Chang Thai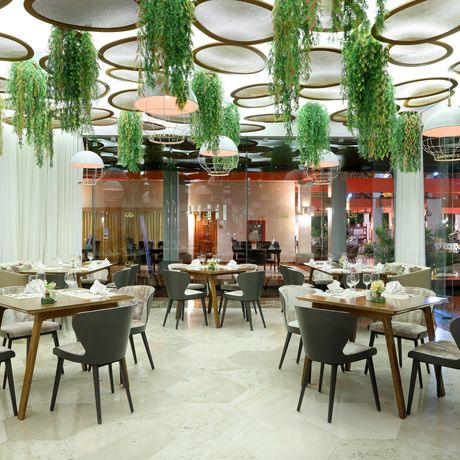 +
Chang Thai, our newest restaurant in Riviera Maya, includes a beautiful terrace along with a buffet area which offers a wide variety of local Thai cuisine and flavors which is one of the most sophisticated from the Southeast Asian area.

Chang Thai includes a healthy, natural and diverse menu which combines vegetables, chicken, meats and shrimp with sweet and sour, peanut and curry sauces. These dishes will delight you with exquisite balancing flavors of sweet, salty, sour and spicy.

Be ready to be taken on a culinary journey through the beaches of Phuket or the upbeat streets of Bangkok without leaving the beautiful resort.