Timetable

7:00 pm - 1:00 pm

Phone

+34 971 396 705

Email

minami@ushuaiabeachhotel.com
Minami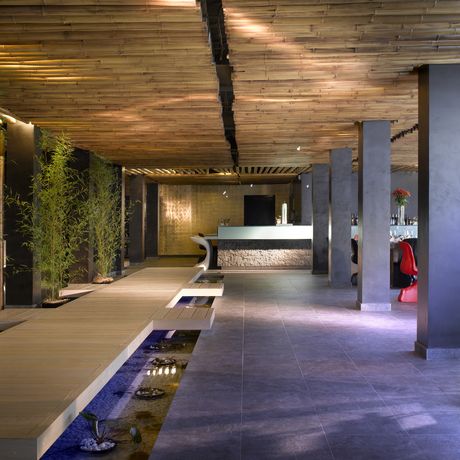 +
Come to the Minami Ibiza Japanese Restaurant and delight in a truly Zen experience.

Located within the Ushuaïa Ibiza Beach Hotel on the famous Playa d'en Bossa, you will find the Minami Restaurant, where you can taste the best sushi in Ibiza. This restaurant is perfect for lovers of authentic Japanese cuisine.

Minami is a restaurant with a cutting-edge spirit, which combines the best traditional Japanese and Mediterranean food in a relaxed Zen atmosphere that is eye catching in every corner. You can enjoy the best sushi in Ibiza in cosy surroundings with touches of modern art, candles, water mirrors and bamboo walls. All these special touches make Minami an exclusive restaurant which offers private booths and the best Teppanyaki-style cookery shows, presented by its experienced chefs.

This perfect combination of extraordinary surroundings and authentic flavours provides you with a wide and varied menu of sushi and sashimi dishes, amongst which you will find delicious plates such as Nigiri, Uramaki, Sushi Yasai or Teppanyaki. All these delicacies can be enjoyed with a splendid wine from our extensive selection.

This elegant and attractive Japanese restaurant, which offers its customers an unforgettable experience, is located behind the main stage of the Ushuaïa Ibiza Beach Hotel. An explosion of flavours brought to you through a high quality gastronomic spectacle. Sushi lovers in Ibiza can enjoy Minami every day and it is open to the public.