Breakfast

7:00 - 10:30am

Lunch

12:00 - 3:00pm

Dinner

6:00pm - 10:30pm

Phone

(876) 620-0000 Ext. 8228

Etiquette

For breakfast and lunch not allowed to get wet, barefoot, bathing suit or shirtless. For dinner do not allow tank tops.
Negril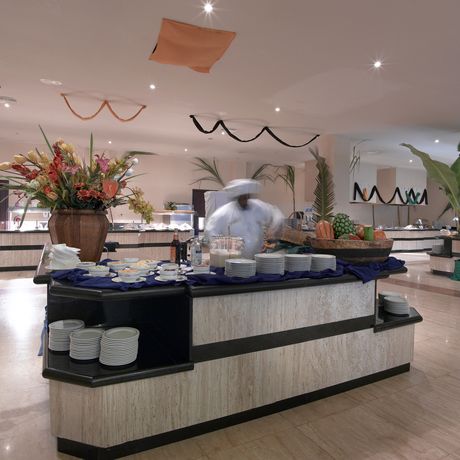 +
Restaurant with natural lighting offering a wide variety of international cuisine. You can also enjoy a thematic dinner every night.