Only YOU Hotels offers an authentic luxury experience adapted to the individual style of each guest. We pay tribute to the most cosmopolitan traveler, offering the best of each destination through a surprising combination of a hotel and a trendy lifestyle branch, always with a daring and inspiring outlook on life.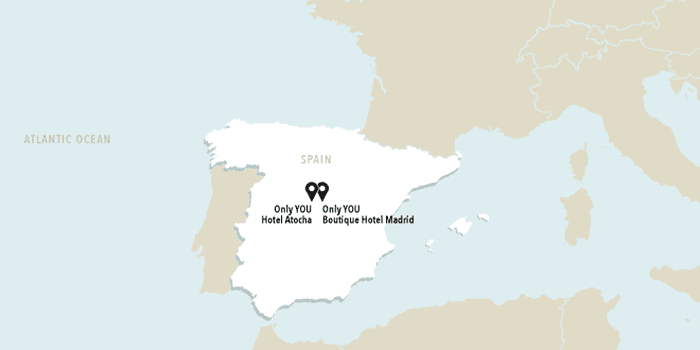 BRAND INSIGHTS
IT'S ALL ABOUT YOU
A personalized and dynamic experience based on a stylish luxury that is neither pompous, nor pretentious. The focus point remains what our name suggests: Only YOU. We want our clients to feel unique from the moment they enter our hotels. This was and remains our focus and our reason to be.
MASTERS OF STYLE
Design and culture are a must -have at Only YOU Hotels: surprising and discreetly luxurious, mixing each hotel personality with the latest lifestyle trends of the most iconic cities. The new, exciting design style and original Brand personality easily promote brand recognition; its flexibility, innovative spaces, superior amenities and personalized service nurture long-term customer relationships.
SOCIAL EPICENTERS
Innovative and inspiring spaces transformed during the day and the night to give guests a taste of the trendiest international events without leaving the hotel. At Only YOU Hotels, the trip starts the moment you check in.