Four-star urban hotels, ideal for city-breaks and business trips. Located in Spain's most important cities, they offer a professional scenario and a first-class service that is characterized by its friendly, easy-going nature. Business facilities are also a cornerstone of the brand, featuring state-of-the-art technology.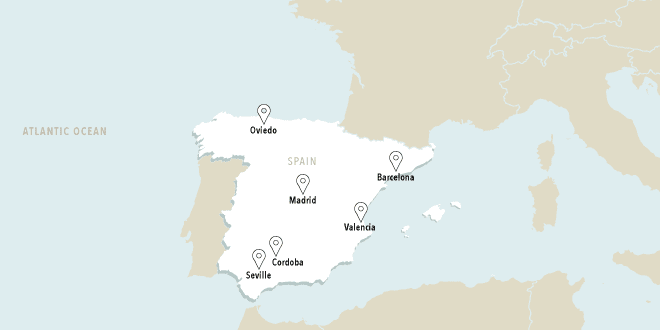 BRAND INSIGHTS
Sharing Happy experiences
Urban hotels that tend to create perfect business and urban experiences with a touch of fresh Ayre. This brand's philosophy is that a hotel should not only be a destination for visitors, but also a landmark for the people of the city.
Original Meetings & Events Concept
All Ayre Hoteles establishments are exceptionally business-friendly with large meeting rooms, innovative networking areas, free WiFi in all rooms and common areas, state-of-the-art technology and excellent catering services.